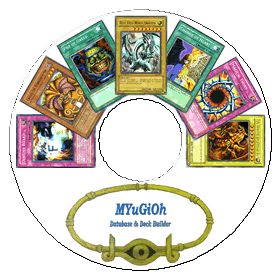 OUR MYUGIOH COLLECTION IS FOR SALE
EMAIL jeff@myugioh.com WITH ANY QUESTION OR PARTICULAR CARDS YOU MAY WANT
Includes Cyber-Stein SJC-EN001/Becketts Authenticated, Dark Magician PCY-004/Becketts Authenticated, Kuriboh PCY-005/Becketts Authenticated.
CYBER-STEIN SJC-EN001

9.5 GEM MINT 0004070339

This is the 1st prize card issued to winners of the Shonen Jump tournaments in 2004. This is one of the rarest because it was the first of these tournament cards issued by Shonen Jump.

This may be the only Beckett rated Cyber-Stein that you see for sale!

$4,040.00

Price includes shipping & Handling /Insurance

ANY REASONALBLE OFFER WILL BE CONSIDERED. SEND OFFERS TO jeff@myugioh.com

Click for lager Image

KURIBOH PCY-005

10 PRISTINE 0004070342

KURIBOH PROMO SCR PCY-005 MINT CONDITION FROM POWER OF CHAOS YUGI THE DESTINY 100% LEGAL TOURNAMENT ISSUED BY UPPERDECK.

THE SEALED CARD HAS NEVER BEEN PLAYED.

This may be the only Beckett rated KURIBOH that you see for sale!